Finally! A low-carb, gluten-free Granola with a delicious flavor
We present you the Keto SOLA® Granola Cranberry and Cinnamon flavor.
With just 4g of net carbs * per serving (bowl), enjoy its crunchy texture, unique taste, and it's made with a combination of protein-rich ingredients.
Ideal to mix with Greek yogurt and fresh fruit.
4 grams of net carbs *

16 grams of protein
Without gluten
We use Monk Fruit, Stevia and Erythritol
Ideal for the whole family, suitable for ketogenic diet, celiacs and people looking for foods with low glycemic impact .
No artificial flavors, colors or preservatives.
Made in the USA
Nutritional information:
NET CARBOHYDRATES

19g Total Carbohydrates

-4g Dietary Fiber

-5g Allulose

-6g Polyalcohols

-----------------------------------

= 4g Net Carbohydrates *

* Net Carbs help you track carbs that affect glucose levels. Dietary fiber, allulose, and sugar alcohols should be subtracted from total carbohydrates as they have a low glycemic response.
NATURAL SWEETNESS

We use sweeteners such as Monk Fruit and Stevia Leaf to provide the perfect solution that tastes and behaves like table sugar but without affecting glucose levels in the body or adding extra carbohydrates to your diet.
NUTRIMENTAL DECLARATION

Portion size

100g

Serving 60g (1 bowl)






Energy content per container


Energy content per 100g serving

Protein

Total Fats

Saturated fats

Trans fat

Available Carbohydrates

Sugars

Added Sugars

Polyols


Allulose

Dietary fiber

Sodium

1394.32 kcal

(5826.85 kJ)

448.33 kcal

(1873.59 kJ)

26.67g

35.00g

7.50g

0.0mg

6.67g

3.33g

0.00g

10.00g

8.33g

6.67g

333.33mg

 

269.00 kcal

(1124.15 kJ)

16.00g

21.00g

4.50g

0.0mg

4.00g

2.00g

0.00g

6.00g

5.00g

4.00g

200mg
INGREDIENTS: Almonds, soy flakes (soy protein isolate, tapioca starch, salt), sunflower seeds, erythritol (10g / 100g), coconut, allulose (8.3g / 100g), sunflower oil, linseed meal, Freeze-dried blueberries, cinnamon, natural flavoring (vanilla), sea salt, natural flavoring, monk fruit extract, xanthan gum, stevia leaf extract (15mg / 100g).
CONTAINS: Almonds, coconut and soy protein. May contain tree nuts.
What do our customers say
I already tried the bar and the granola. AME AME.
@Camochoa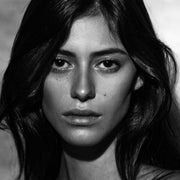 Wow Aeee all after a while I start cooking to teach!
@Aleguilmant
He mega raffled yesterday! I made an order in the afternoon, thinking would be a couple of days, and at 10:30 p.m. they talk to me to tell me they are down! A thousand graxias. 🙌🏻
@Marianaau
I love I love cookies. They are great 😍😍😍
@Laweraamx
Buy flour for brownies and cookies and are DELI.
Samantha F.