Keto Coffee Latte, more than an instant Keto Coffee, a delicious superfood to wake up every day with the best healthy flavor.

Our Cafe Keto Latte Eatifull® made with the best coffee from Chiapas, Mexico.
Added with 5g of Premium Hydrolyzed Collagen per serving and MCT oil.

Our instant mix is sweetened with natural sweeteners like Stevia and Erythritol.

1g net carbs*
6g of Protein
5g of Collagen
No soy
No palm
We use Stevia and Erythritol
KETO Certified

Ideal for the whole family, suitable for the ketogenic diet and people looking for foods with a low glycemic impact.

No artificial colors or preservatives.

Made with quality and love in Mexico

Instructions:

1. Place 3 tablespoons of powdered mix (24g) in a cup.

2. Add 255ml (1 cup) of hot water.

3. Mix well.

4. Drink it up and enjoy!

INGREDIENTS: Erythritol (32g/100g), Coconut Powder, Hydrolyzed Collagen (21%), Freeze-dried Coffee, MCT Coconut Oil (3%), Sodium Caseinate, Guar Gum, Silicon Dioxide (anti-caking agent), Stevia.

CONTAINS: Coconut, Sodium Caseinate (derived from milk protein). MAY CONTAIN: Traces of Wheat (Gluten), Nuts, Egg and Soy.
What do our customers say
I already tried the bar and the granola. AME AME.
@Camochoa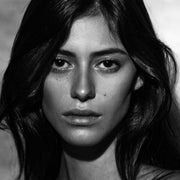 Wow Aeee all after a while I start cooking to teach!
@Aleguilmant
He mega raffled yesterday! I made an order in the afternoon, thinking would be a couple of days, and at 10:30 p.m. they talk to me to tell me they are down! A thousand graxias. 🙌🏻
@Marianaau
I love I love cookies. They are great 😍😍😍
@Laweraamx
Buy flour for brownies and cookies and are DELI.
Samantha F.